Data from this year: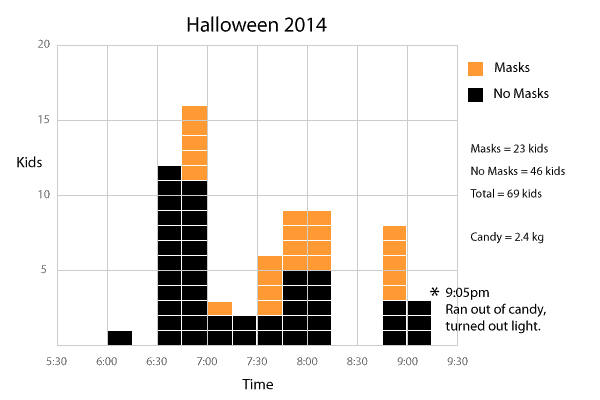 Kid totals from all previous years: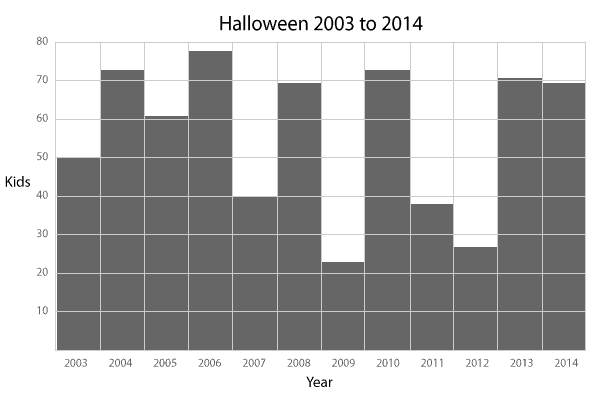 Edited to add some notes about this year:
Halloween was Friday.
Time change is after Halloween nowadays.
It was a rainy night.
We had the torches lit, some purple lights along the garage and path, and some silhouettes in the windows.
We let kids choose their candy, which depleted our stores quickly.
It is hard to take data and hand out candy at the same time; easier with observers.
Diddam's after Halloween sale is still pretty great.